WSaM 60 - WandaVision & Outside the Wire
2 months ago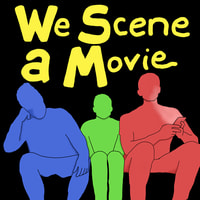 WSaM 60 - WandaVision & Outside the Wire
Come listen to Guy1's wrong opinions!
We watched one good thing (by consensus) and one bad thing (unanimously decided) and we talk about both of them.
Timecodes:
1:31 - Roundtable
12:42 - WandaVision
28:22 - Outside the Wire
47.28 - Shout Outs
Follow Us (if you like)
Or just tell a friend about us if you think they would enjoy listening.
Find out more at https://we-scene-a-movie.pinecast.co