WSaM 52 - The Dark Knight
6 months ago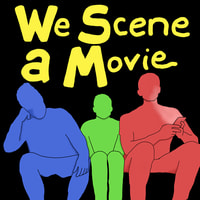 WSaM 52 - The Dark Knight
It's been a fun two years! We're still here, still 100% accurate, all the time. This is The Dark Knight of podcasts.
Roundtable
1:33 - What's going to happen to theaters?
4:40 - Fatman
7:00 - Hubie Halloween
Main Topic - The Dark Knight
10:16 - Spoilery discussion. It's The Dark Knight. You've seen it.
Shout Outs
56:25 - The 100
58:20 - Dune (and Star Wars)
1:01:25 - John Wick is good
Follow Us (if you like)
Instagram](https://www.instagram.com/we_scene_a_movie_podcast/)
Email Us!
Or just tell a friend about us if you think they would enjoy listening.
Find out more at https://we-scene-a-movie.pinecast.co