WSaM 56 - FATMAN
4 months ago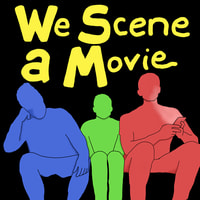 WSaM 57 - FATMAN
The fellas talk about somewhat new news (although not the newest news, sorry we didn't expect Disney to unload its entire 2021 the day after we recorded), then discuss the new Christmas movie "FATMAN" starring Mel Gibson. Was it good? Oh baby you know it.
Timecodes:
0:00 - Intro & Roundtable
16:58 - FATMAN spoiler freeze
24:20 - FATMAN SPOILERS
37:29 - FATMAN awards
48:38 - Shoutouts
Follow Us (if you like)
Instagram Email Us!
Or just tell a friend about us if you think they would enjoy listening.
Find out more at https://we-scene-a-movie.pinecast.co